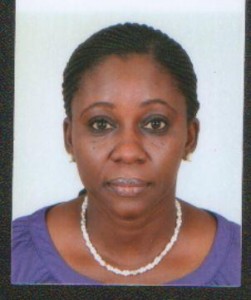 BRIEF BIOGRAPHY
Dr Etiaba graduated from University of Nigeria, Enugu Campus with an MBBS degree in 1988. She obtained her Certificate in General Medical Practice (Family Medicine) of Joint Committee on Postgraduate Training for General Practitioners, London, UK in 2003 and MSc degree from University of London, United Kingdom in 2009. She holds the DLSHTM from London School of Hygiene and Tropical Medicine, London, UK in 2010. She obtained Certificate courses from the University of Western Cape South Africa in: Introduction to Complex Health Systems 2014; Health Management 2017; Understanding and Analysing Health Policy 2017; Introduction to Health Policy and Systems Research 2017.
Dr. Etiaba presently lectures in Epidemiology and Research Methods/Biostatistics at the Department of Health Administration and Management, College of Medicine, University of Nigeria, Enugu Campus but has a keen interest in policy issues and policy implementation. She is also a senior researcher with the Health Policy Group, College of Medicine, University of Nigeria, Enugu Campus. In addition to teaching skills, she has research skills and project management skills and have been involved in monitoring of various projects in the course of my work. Her ongoing research include capacity building of producers and users of evidence in Health Policy and Systems Research and Analysis for better control of endemic tropical
29
diseases-An implementation research; Determinants of Effectiveness and Sustainability of a Novel Community Health Workers Programme in improving Maternal and Child Health in Nigeria.- A Realist Evaluation. She is a Research Fellow of the Institute.